Performance Data
We are extremely proud of all our children at Barnburgh Primary Academy and their achievements in statutory assessments and all the other areas of our curriculum.
Our school results for 2022-2023 can be viewed in the tables below.
Foundation Stage (2022 - 2023)
Children achieve a Good Level of Development if they achieve at least the expected level in the early learning goals in the prime areas of learning (personal, social and emotional development; physical development; and communication and language) and the early learning goals in the specific areas of mathematics and literacy.
EYFS Good Level of Development (GLD)

Phonics Screening

What are SATs?
SATs are statutory assessments carried out by all state schools. They assess how your child's abilities compare nationally with other children in the same year group.
Your child will be assessed at Key Stage 1 (KS1) during Year 2, at age 7.
Further SATs testing takes place at Key Stage 2 (KS2), when your child will take part in National Curriculum tests in English, maths and the new grammar test at the end of Year 6 (usually age 11).
For school performance tables please click here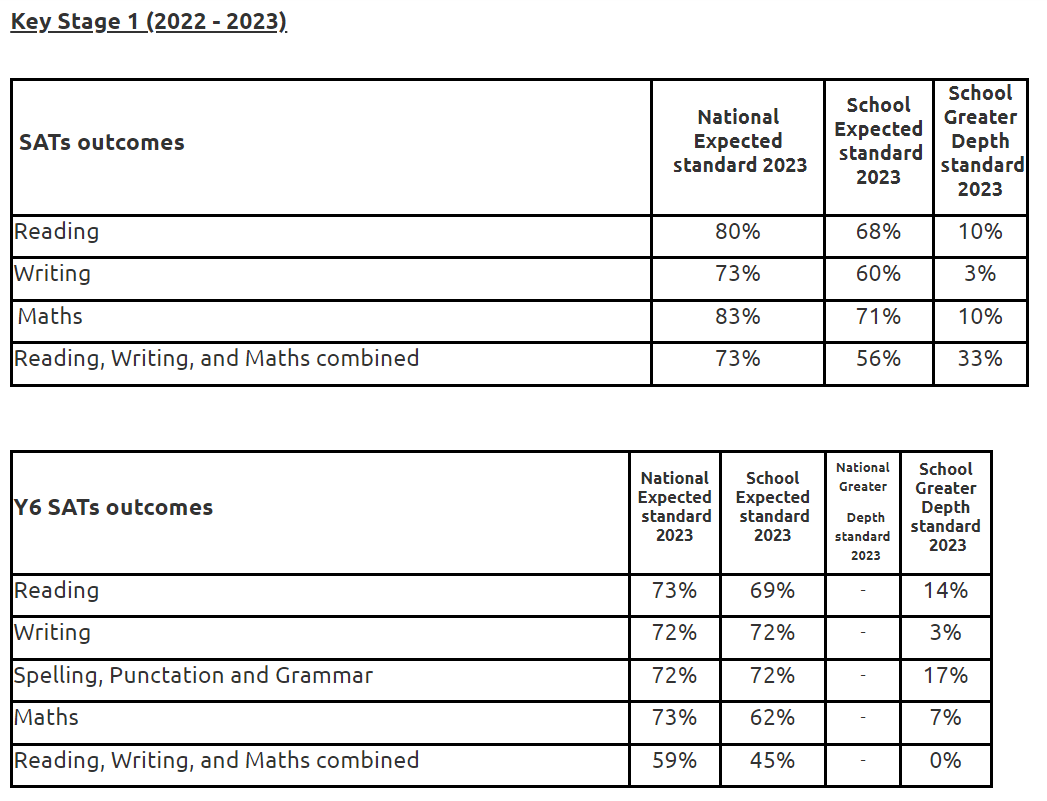 Please follow the link below to view our latest published data from 2018-2019:
https://www.compare-school-performance.service.gov.uk/school/106694/barnburgh-primary-school/primary
Formal assessments were not taken in the summer term of 2020, and the summer term of 2021 so the latest attainment measures from 2018/2019 remain the latest published information.